Karen's Tribute to Maurice Gibb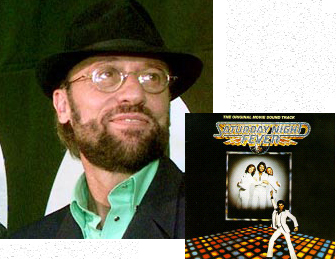 Maurice Gibb
1949-2003
It is with great sadness at his early death that I remember dear Maurice. He was the brains behind the Bee Gees, with his arrangements and harmonies, bass, piano and guitar playing. He and his brothers were and inspiration to me.
When I got the part in Sat. Night Fever I was studying their work at the Songwriters' Guild in New York to improve my own songwriting. They also paid for the production of my first CD Used to Love You Madly.
Now you are at rest, Maurice. God Bless You and thank you for all.