Biography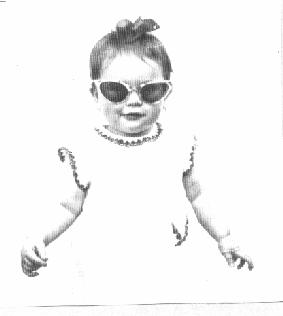 Karen Lynn Gorney was born on January 28, in Beverly Hills, the daughter of Jay Gorney, a Detroit attorney turned songwriter after his move out west. He would later pen the immortal "Brother, can you spare a dime?". Her mother, an actress, and a writer and a dancer from Chicago, now lives in New York. Her brother, Daniel, makes his home in Athens, Greece.
Karen, not interested in a career as a "...blonde with silicon bosoms" chose to move to New York where she enrolled at the High School of Performing Arts. Later, she would attend Carnegie-Mellon in Pittsburgh where she would earn a BFA in Acting/Speech, on a full scholarship, and move on to a Master's degree in Acting, as a Fellowship Student, at Brandeis University.
Her dramatic training included studies with Jane Hoffman, Chris Ceraso-Ensemble Studio Theatre, Ed Kovens, and last but certainly not least, the Stratford Shakespeare festival, again, on a full scholarship.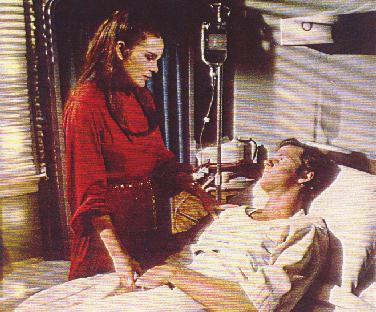 After working in regional theatres in the Boston area, "All My Children" called, in 1970, and Karen would become, for the first time, Tara Martin, a role she created.
As Tara, Karen captivated the audience; she was the very image of the modern young woman, struggling with life and love.
Then, along came "Saturday Night Fever."
Karen Lynn Gorney was chosen as John Travolta's romantic lead in the 1978 John Badham hit film, "Saturday Night Fever." Little did she know that the movie would become the most recognizable symbol of an era, effectively turning her into a cultural icon. As "Stephanie," she made us laugh, again captured our hearts, and made us want to cheer her on through her struggles to make a life for herself, out of Bay Ridge and into the real world.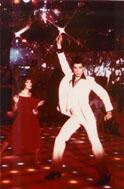 She continues to grace the large and small screen with movies like Men in Black; Ripe, Law and Order; and the stage with both Shakespearian and Modern Plays (see current News and Resume.)
Karen was married, in July 1995, to Mark Toback, a New York City musician who had been a buddy since 1987. Karen loves cats and has two of them, enough to keep her hands full! They are The Space Cadet and The Buddha, a 3-year old, energetic brother/sister team. Karen describes them as being "Part Abyssinian, part Siamese, part nuts..."
She describes her hobbies as being gardening, cooking, painting and ballet, and she admits a particular fondness for decoration. Karen just finished THE DUCHESS AND THE DUKE, playing the "Duchess of Windsor," first presented at the Greenwich Street Theatre, NYC this spring. The production will continue this fall Off B'way, after Karen returns from the NorthEastern Shakespeare Ensemble in New Hampshire where she will play "Olivia" in 12th NIGHT."