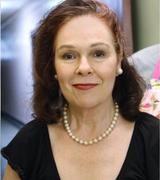 SAG, AFTRA, AEA
---
Click below to hear Karen Lynn's Commercial Voice-Over CD
Agents:

Andreadis Talent Agency (NY)
(212) 315-0303

Hanns Wolters Theatrical Agency (NY)
(212) 714-0100



Karen Lynn is best known as the romantic star of SATURDAY NIGHT FEVER: the girl (Stephanie) who said "no" to John Travolta after winning a dance contest with him; and the legendary TARA MARTIN on ABC's ALL MY CHILDREN. She is a winner of the People's Choice and European Bravo Awards. She holds a BFA from Carnegie Mellon and an MFA from Brandeis University.

In New York City, as member of famed Irish Rep. Company, Karen Lynn has garnered raves as "Mrs. Dandy McCabe" in The Field; as "Sister" in Late Night Catechism at Theatre at St. Lukes; and as "Miss Ophelia St. Clare" in Uncle Tom's Cabin at the Mint Theatre. Last season, Karen Lynn starred as "Eyphah" in the new farce, Under the Knife, at Theatre for the New City and as "Judy Garland" in the new musical comedy, Parker and Dizzy's Fabulous Adventure at the Players Theatre in the Village.

After a successful run at the West Side Theatre as "Lady Belaria" in Shakespeare's Cymbeline, and as "Marlene Dietrich" at the TRIAD, in "Marlene and Noel," Karen Lynn continued her work in films: Late Phases for Dark Sky Films, and The Imperialists are Still Alive for Hi Jack Films and Ripe, for Tri-Mark Films.

In the previous season, Ms. Gorney triumphed as "Mad Queen Margaret" in Richard III with The Royal Shakespeare's Anatol Yusef (Boardwalk Empire-Meyer Lansky) as "Richard" at the West End Theatre; at the Irish Arts Centre as "Francis Foley" in a new play, Monsterface; and as the "Duchess of Windsor" in the comedy, "The Merry Wife of Windsor" at the Sonnet Theatre.

Karen Lynn other films include: City of Thieves as "Hetty Green" (the richest woman in the world in 1900) for Josh Carlebach (Drama Desk award); the comic film, Can't Dance; the Polish film, The Pale of Settlement; the award winning Creating Karma, Searching For Bobby D., Dear J., A Crime, with Harvey Keitel, 100 Years of Evil, Bronx Paradise, and The Eight Faces of Jane: Kudzu, about the famed playwright Jane Chambers.

Television appearances include: "Judy" on the Sopranos; "Mary O'Malley" on Six Degrees; and "Iris Corman" and "Monk" on LAW and ORDER. She is a founding member of The Frog and Peach Theatre Company: "Constance" in KING JOHN; "Elizabeth" in RICHARD lll; "Gertrude" in HAMLET.


You are visitor
since December 17, 2005.